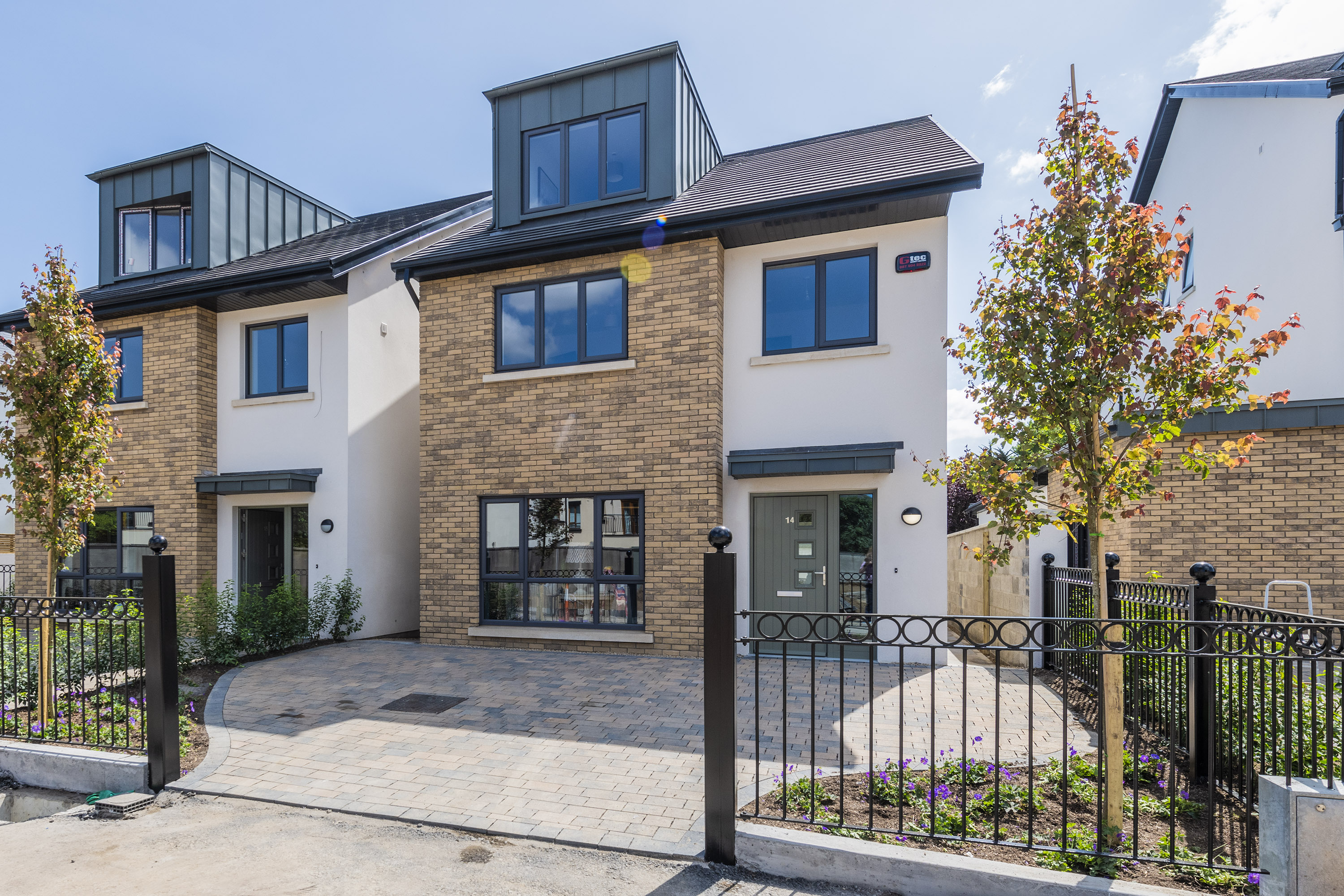 As Dublin chief of police, Sirr deployed a network of spies and informers in his pursuit of the United Irishmen rebel leaders. In 1798, Sirr arrested almost every one of the United Irish Leinster provincial committee at merchant Oliver Bond's house opposite the Brazen Head tavern.
It was Sirr who shot Lord Edward FitzGerald in the shoulder at his arrest and was likely the cause of him being refused medical treatment afterwards. Inevitably the wound festered and FitzGerald died in prison.
Five years later, Sirr and his crew tracked Robert Emmet to a safehouse in Harold's Cross and arrested him there. The patriot was found guilty of high treason and executed in front of St Catherine's Church on Thomas Street.
Sandyford House was built in the second half of the 1700s, making it one of the oldest remaining houses in south Dublin. In 2019, a developer completed a full renovation of the three-storey property, turning it into a 2,508-sq ft four-bed home fitted out to showhouse standards. It went on the market for €1.495m, but the developer later decided to let it out to a corporate tenant instead.
Indeed, Sandyford House was the first project for Turkington Rock, Ireland's first design-led, luxury residential property developer. The firm is led by interior designer Helen Turkington and Keith Craddock of Red Rock Developments. Turkington Rock later launched schemes such as Cairnfort Green in Stepaside, Stone Park in Mount Merrion, and Knocknagarm Park in Glenageary.
Once they had finished bringing Sandyford House back to its former glory, the pair turned their attention to building 15 new houses and apartments in the grounds of the listed house. Sandyford Green was launched off the plans last September to prospective buyers who had registered an interest in the scheme. However, the site subsequently had to be temporarily shut down due to Covid-19 restrictions on construction.
Four of the 15 homes have been sold and the selling agent has just released the remainder for sale. The cheapest units are the two-bed apartments, which measure 797 sq ft and cost from €455,000 to €465,000. One of the scheme's three three-bed duplexes is still available; this unit spans 1,518 sq ft and is priced from €575,000.
A three-bed detached house comes with 1,509 sq ft of living space and is selling for €725,000, while a four-bed, 1,819-sq ft detached home is priced from €950,000. The five-bed detached houses have between 1,900 sq ft and 2,057 of space, with prices ranging from €925,000 to €995,000.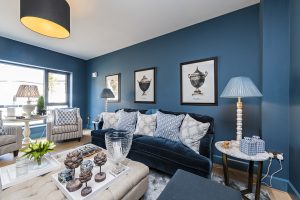 The exteriors of the homes are finished in a combination of brick, render and UPVC, and the grey hardwood front door has a glazed panel to one side. The front driveway is paved in cobble-lock.
To the rear of the houses, a sliding glass door opens from the kitchen/diner to a granite-paved patio and a garden.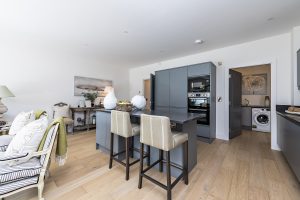 There is a contemporary-style kitchen with quartz countertops from Terry Smith Kitchens, and appliances are included if signed contracts are returned within 21 days. Terry Smith also supplied the built-in bedroom wardrobes.
Sales are through Kelly Walsh (01) 6645500.